Blog Home
Cool Ways to Decorate a Pumpkin Without Carving It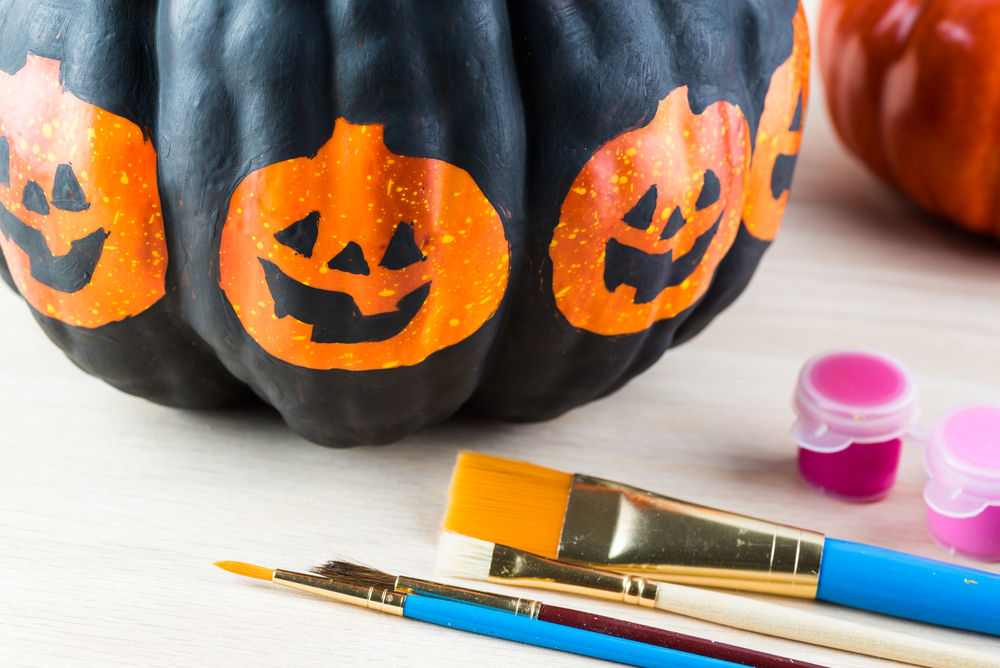 Fall has arrived here in Pennsylvania, and that means Halloween complete with pumpkin decorating iis coming up! Carving pumpkins can be an extremely messy, and even dangerous process. Avoid the mess of carving pumpkins in your apartment this year by using these alternative ways to decorate your pumpkin for Halloween. Our Bradford Blog has put together a few different techniques that you should definitely give a try, so set up pumpkin decorating central in your apartment and let your creativity loose this month!
Splatter Paint Pumpkins from The Sassy Life
These splatter paint pumpkins look super cool and are extremely fun to paint! Just make sure you either cover things in your workspace that you don't want paint to get splattered on, or paint them outside. Use whatever paint colors you like.
Cross-Stitched Pumpkins from Design Sponge
Create a cool stitched look that is fitting for Halloween by following this tutorial on how to cross-stitch a pumpkin. What you will need: a pumpkin, a drill and drill bit (1/16), embroidery thread, a large embroidery needle, printed design to create on your pumpkin, something to poke small holes into your pumpkin, and tools to remove the insides from your pumpkin.
Nail Polish Marbled Pumpkins from Say Yes
Use a variety of different colored nail polishes mixed with a little water to create a mesmerizing marble look to mini pumpkins. Mix nail polishes and water in a bowl and dip your pumpkin into the colorful mixture.
Decoupaged Pumpkin from Country Living
Follow the steps in this tutorial on how to decoupage a pumpkin, which is basically just a fancy way to say transfer a printed image from paper onto the surface of your pumpkin. Transfer a pattern, image, or words onto the surface of your pumpkin.
Crayon Drip art Pumpkin from The Swell Designer
Give your pumpkin a super cool and artistic look by melting colored wax crayons with a blow dryer so that the wax drips down along the sides of the pumpkin and then hardens in place.
What other pumpkin decorating techniques have you tried? Share them with us in the comments so we can give them a try. Thanks for reading our blog and have a happy and fun Halloween here in the Leacock-Leola-Bareville, PA area!